What is an aircraft dry lease?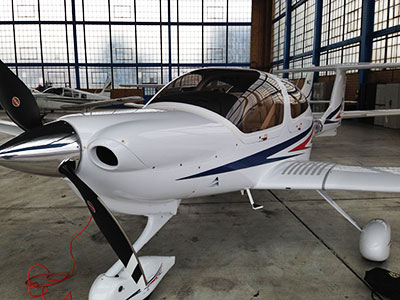 To put it simply, a dry lease means that we provide the plane, you provide the pilot and fuel. You can learn more about dry leases from conklindd.com.
What if I don't have a pilot?
GoSmartAir maintains a list of certified pilots who can get you to your destination. Or, feel free to find a pilot through any other source of your choosing.
What is the length of a typical lease?
Lease agreements are sold in blocks of Hobbs hours per year. This is time tracked by the Hobbs meter, which starts once the plane's master switch is turned on. Essentially, the Hobbs meter measures the actual usage of the plane.
How much time can I save?
Flying with GoSmartAir offers multiple time-saving benefits. Drive directly to the plane and take off without ever going through TSA, and have your rental car waiting for you at your destination. Our planes can land at smaller airports, so you can get closer to your destination, minimize driving time and avoid heavy traffic. Still not convinced? Compare GoSmartAir with other travel options.
Isn't leasing a private aircraft expensive?
Surprisingly, no! The cost of a flight with GoSmartAir is comparable to many commercial flights. When you control your own schedule, you may be able to eliminate a night's lodging on either end of your trip and pay less for rental cars when you fly to smaller airports. Factor in the time-saving benefits, and the value of a private aircraft further increases. After all, time is money. Want to see the numbers? Compare GoSmartAir with other travel options.
What other benefits can I get from GoSmartAir?
Our planes feature a luxurious leather interior, and in-flight XM Radio©. Fly with peace of mind with airbags in seat belts, superior visibility, stable handling at low speeds, and other industry-leading safety features. Plus you or your pilot will love the state-of-the-art Garmin™ G1000 avionics, better than most commercial aircraft. Learn more about our planes.
Is GoSmartAir right for me?
GoSmartAir is for anyone looking to save time and money when traveling. Imagine what your business could accomplish with GoSmartAir.
Meet with multiple clients in one day. Decreased travel time allows for more time spent with the client.
Travel to more remote locations without going through crowded airports.
Respond quickly to new opportunities with a flexible schedule.
Arrive at your destination on time. Never miss your flight or a connection again.
Increase productivity and efficiency. Stop wasting time in line for TSA or waiting for your flight.
Provide travel for multiple employees at a flat rate.
You can also use GoSmartAir for your personal needs. Enjoy a weekend getaway without the hassle of driving. Visit a friend from out of town, try out a new golf course, or fly to the best places for shopping and still get home in time for dinner.